End-to-End Safety Surveillance and Signal Management
Module IX compliant, inspection-ready workflows and tracking.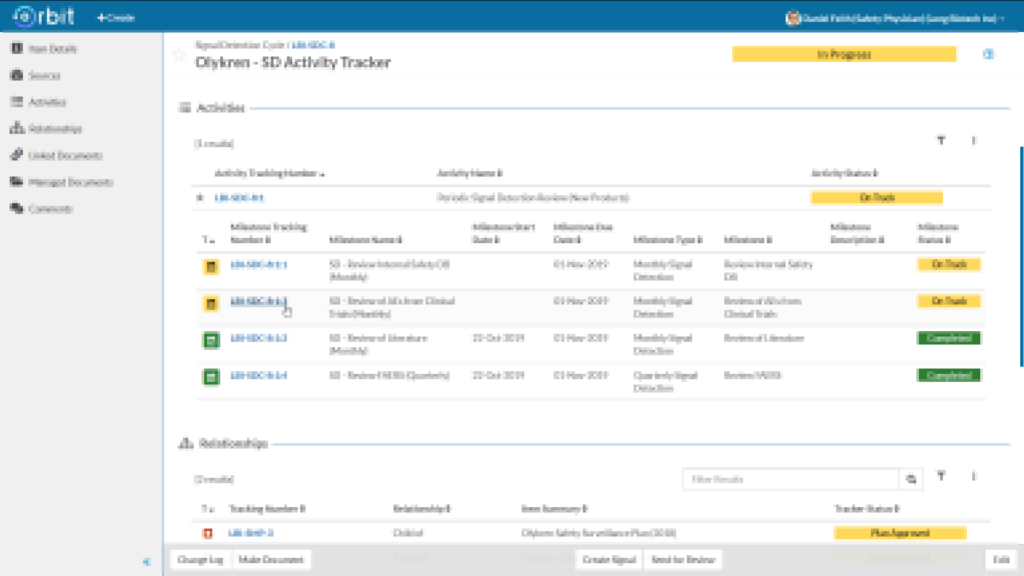 Track your signal management activities from detection through resolution.
Orbit for Signal Management provides a validated system to visibly track the flow of signal management activities occurring within your PV enterprise. From routine detection cycles through identification, resolution and closure, you'll get a top-down, real-time managerial overview of your organization's signal management activities at every step. With structured workflows to help you capture your surveillance strategy, detection cycles and evaluation of detected signals, managing your process has never been simpler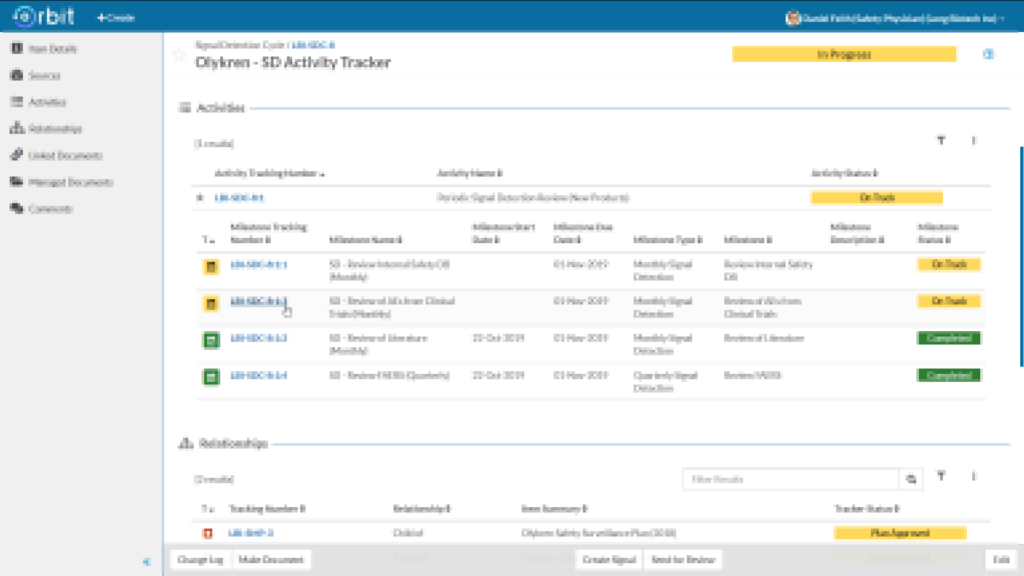 A signal management tool that does more than record the outcomes of your validation and evaluation process: Orbit supports your safety process from the inside out.
Module IX ready with instant insight into signal detection and verification activities.
This is what your safety scientists have been waiting for.