End-to-End Safety Surveillance and Signal Management
Module IX compliant, inspection-ready workflows and tracking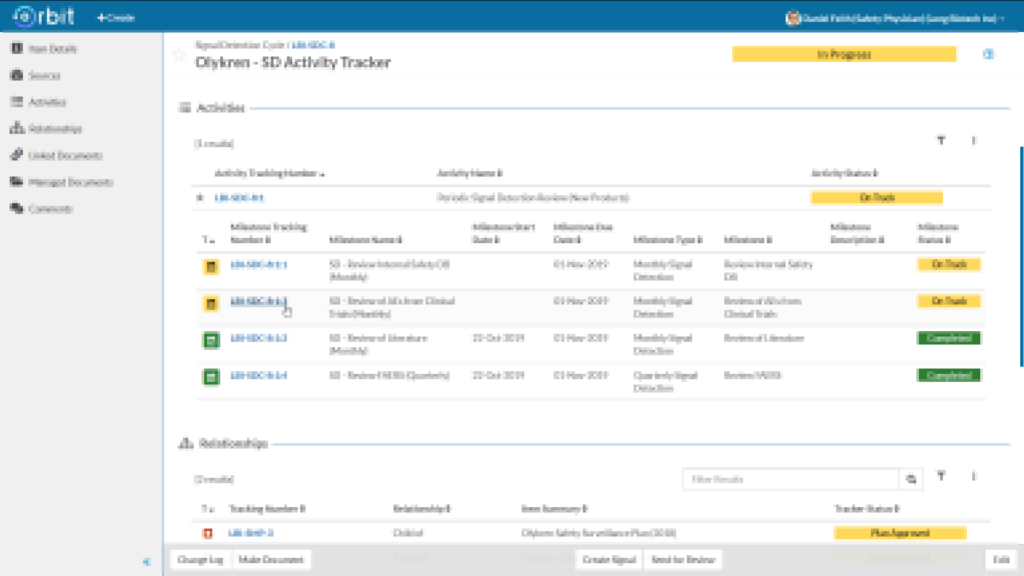 Track your Signal Management activities from detection through resolution.
Orbit's unique approach to signal management puts your processes first. With Orbit, you can keep your team on track with each product's unique surveillance needs, all while managing the outcomes of new safety information. Orbit for Signal Management is a comprehensive tool for end-to-end oversight and workflow management.
Despite advances in automated detection technology, safety teams continue to use outdated and manual tools for the rest of their workload.
This puts them at risk of missed deadlines, reduced quality and overlooked data.
Orbit takes a different approach to signal management:
Supporting all parts of the safety surveillance process
Centralizing oversight and access to past decisions
Collaborating with other PV functions
Orbit works in parallel with your detection system to add automation, workflow support and compliance to your end-to-end process. 
Orbit supports your safety surveillance process from the inside out.
Module IX ready with instant insight into signal detection and verification activities.