Global Oversight of your Risk Management System
Adaptive, rule-based software to manage global implementation of RMP commitments and Additional Risk Minimisation Measures.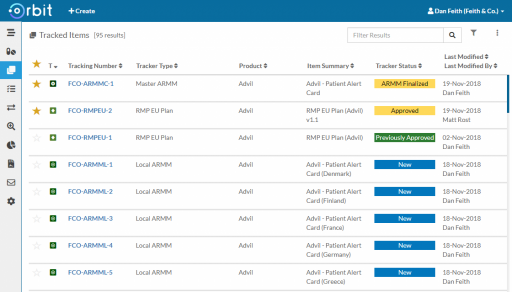 Manage global PV risk from strategy through local implementation
PV teams are relying on passive tools, like spreadsheets and email, to manage their critical processes and commitments. This is even true in risk management, where the stakes couldn't be higher.
Orbit bridges the gaps left by standard PV systems, connecting your global and local teams. With Orbit, you can share strategies and tools across all of your local markets while monitoring any deviations or variations in local plans. Only Orbit support local implementation of additional Risk Minimization Measures in the same seamless interface with your other safety commitments.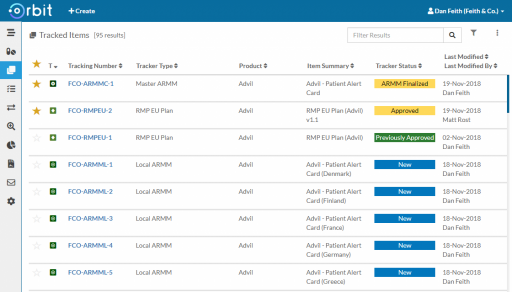 "[Orbit RMP] is a straightforward and dependable way to manage what are often complicated logistics around compliance obligations."
Module V and Module XVI ready with instant insight into pharmacovigilance commitments and risk minimisation measures.