Active PV Agreement Management with Orbit
Orbit's structured database turns your Pharmacovigilance Agreements into live workflows, managing oversight and compliance of your global partners and vendors.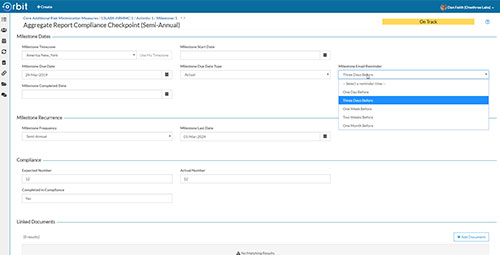 Total oversight of PVA compliance at your fingertips.
For companies with many partners and vendors, managing the workload around pharmacovigilance agreements and is complex. With many data points, commitments and deadlines spread across hundreds of global contracts, maintaining and demonstrating compliance is a constant challenge.
Orbit streamlines PVA oversight with a centralized database of contracts, responsibiilty and compliance status.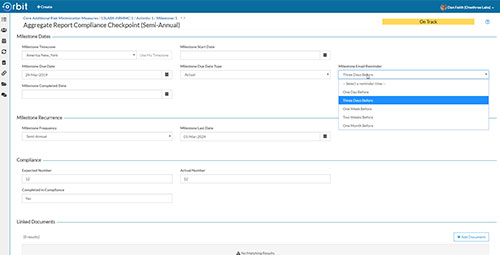 Active PVA Compliance with Orbit
You may also be interested in:
Modernize the end-to-end PVA lifecycle with Orbit's active PVA Management solutions