Seamless tracking for Aggregate Safety Reports
Manage your global Aggregate Safety Report schedule, assign tasks and manage oversight of Aggregate Reporting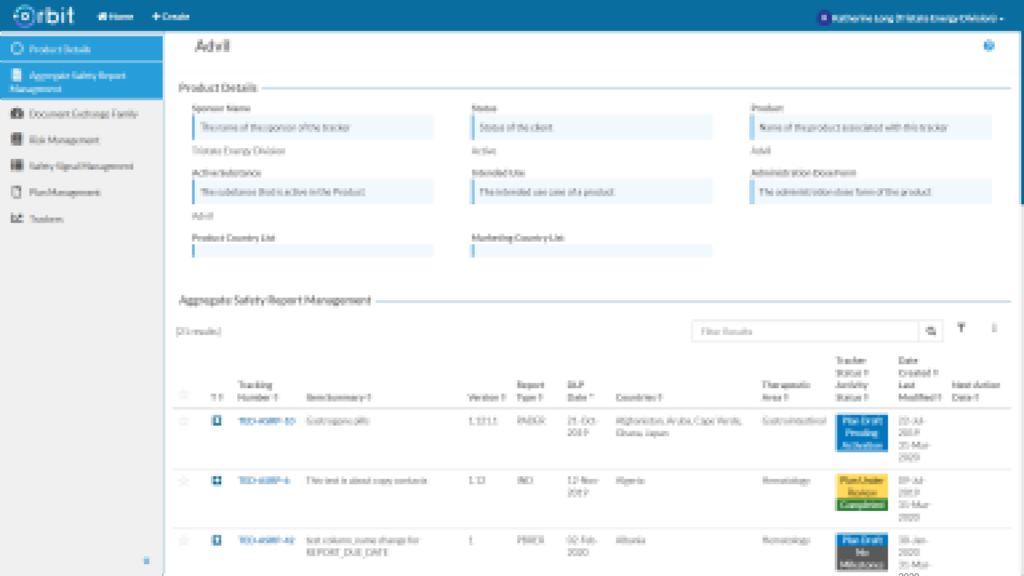 Bridge the gaps in siloed Aggregate Reporting Processes
Aggregate Safety Reporting is one of the core functions of Global Patient Safety. Despite the existence of reporting tools, the process remains disjointed and difficult to manage with siloed systems, complex handoffs and repetitive manual work.
Orbit's validated Aggregate Safety Reporting tools takes the guesswork out of Aggregate Reporting, boosting your team's efficiency with streamlined workflows and automated scheduling. Track the completion of all of your reports: PADER, PSUR/PBRER, DSUR, RMPs and other safety documents.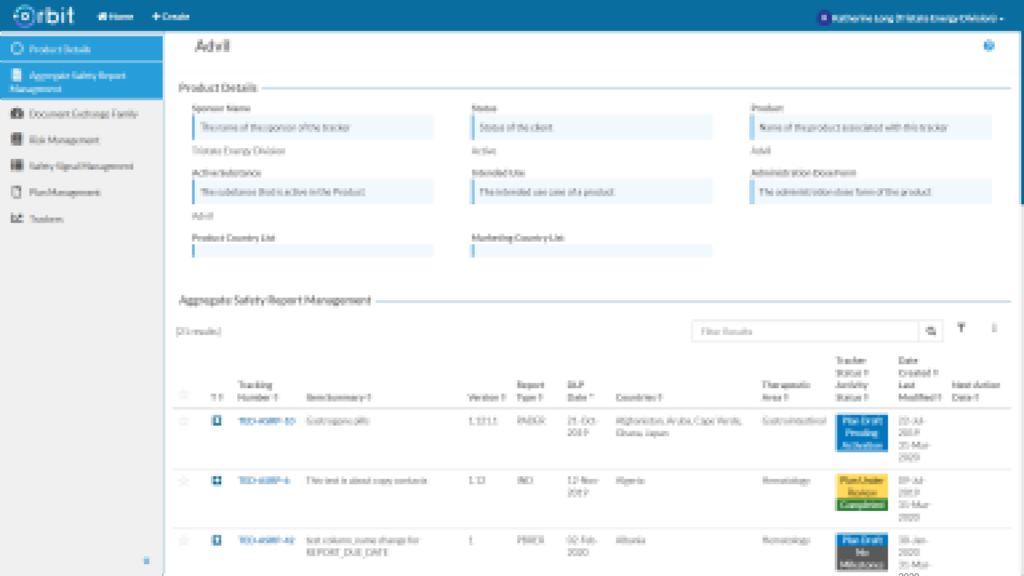 "Our users have expressed a high level of comfort using the modules and the general feedback is that the system is easy to learn and use."
You may also be interested in:
Global Aggregate Report Scheduling and management at your fingertips.