Seamless tracking for Aggregate Safety Reports
Manage your global Aggregate Safety Report schedule, assign tasks and manage oversight of Aggregate Report authoring partners and contractors.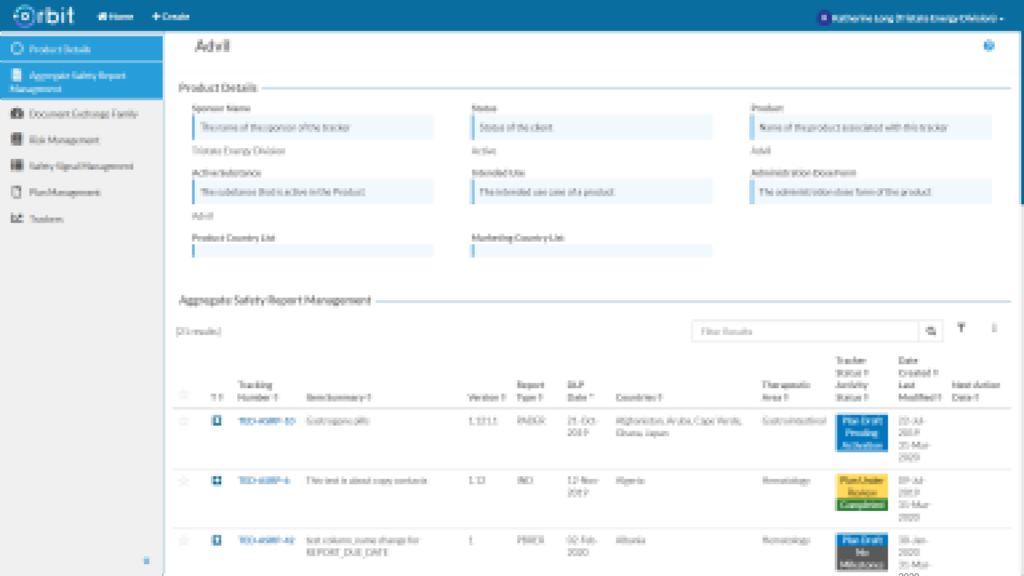 Manage At The Product Level
Aggregate Safety Reporting is an intensive, highly manual part of Pharmacovigilance, with requirements ubiquitous around the globe. Team are spending too much time generating repetitive content, requesting data from team members and manually tracking document approval. 
With Orbit for Aggregate Reporting, all data sources are tracked centrally, with automated report scheduling and reminders.  Orbit dashboards bring KPIs such as Upcoming Tasks and Past Due tasks.
Track the completion of all of your reports: PADER, PSUR/PBRER, DSUR, RMPs, and even define your own.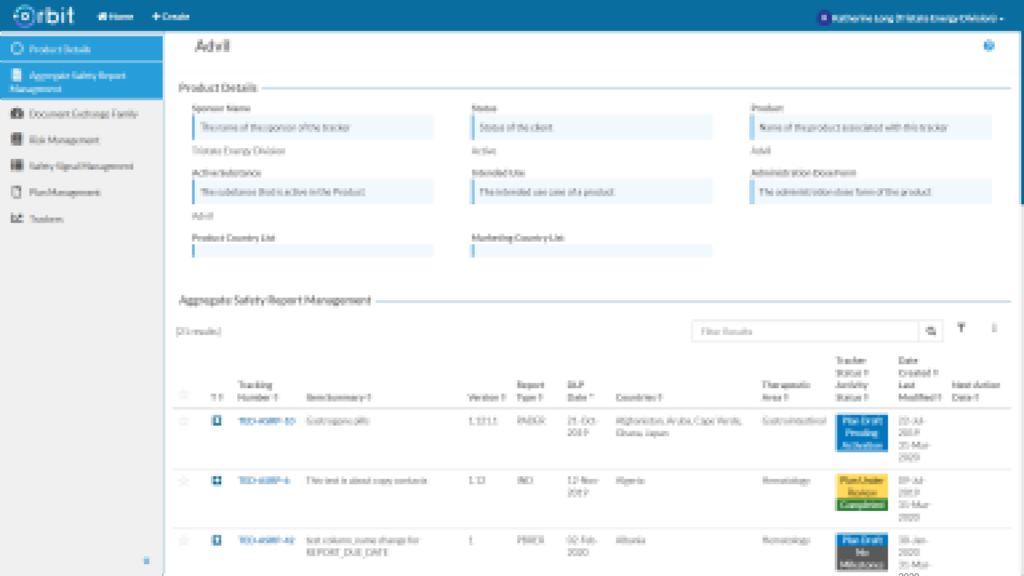 "Our users have expressed a high level of comfort using the modules and the general feedback is that the system is easy to learn and use."
Global Aggregate Report Scheduling and management at your fingertips.