Intelligent, automated, validated:
Introducing DocXChange.
Orbit's new Document Exchange Tracker automates distribution of key safety documents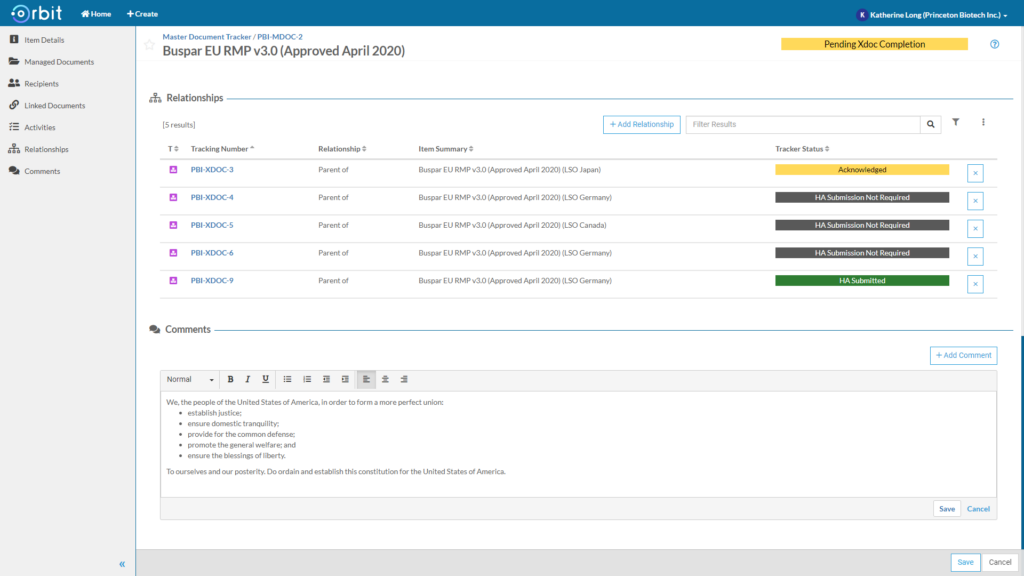 A streamlined solution for sharing safety documents with partners and affiliates
Modern PV teams are a complex network of local MAH's, partners, vendors and affiliates. Many safety documents produced centrally need to be distributed to these players either for notification or local submissions.
PV teams are relying on passive tools, like spreadsheets and sending manual emails and reminders to maintain their compliance. With Orbit DocXchange, there's a better way.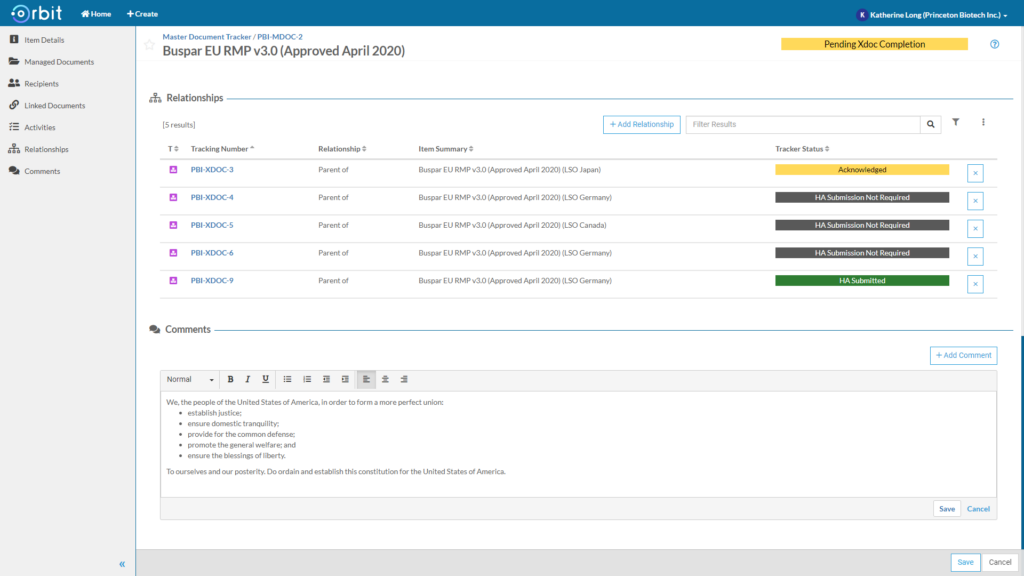 You may also be interested in: